October – November 2008
Emergency Erosion Control for Gap Fire Site
On October 6, 2008, Aero Tech completed an aerial hydromulching project for the US Forest Service. Following that project, Aero Tech then commenced a second hydromulching project for the County of Santa Barbara. The emergency erosion control was needed to prevent flooding on lands burned by the Gap Fire in California. The back-to-back hydromulching projects covered national forest, private, and non-federal public lands within the Gap Fire area.
Aero Tech worked with Erickson Air Crane, Inc., WildLands, Inc., and Western States Reclamation, Inc. to stabilize a total of 2,535 acres of the scorched site. Six Aero Tech single-engine air tankers (AT 802s) and an Erickson Air Crane helicopter were used for the operation. A 65-member crew of pilots and ground personnel supported the project.
The aircraft operated continuously, applying 2,000 pounds of hydromulch per acre. As the planes returned from the sorties, crews quickly loaded the tankers with hydromulch and put them back in the air with new payloads. The success of the tightly coordinated operation was a credit to the excellent crew and cooperation among all team members.
The Gap Fire started July 1, 2008 in the foothills directly above the Goleta Valley, which is near Santa Barbara, California. The fire burned about 9,544 acres, roughly half of which was located on Los Padres National Forest land. An all-organic mixture of recycled paper/wood fiber, water and a binding agent was used for the hydromulch. News Press Television interviewed Aero Tech President Ted Stallings to learn more about the aerial operation. You can watch the video of the interview by clicking on the story "Hydromulching continues out of Santa Barbara Airport, following Gap Fire," which is can be viewed by clicking here.  (Video courtesy of Santa Barbara News-Press TV.)
Further information about the Gap Fire hydromulching operation can be found at the Los Padres National Forest website: www.fs.fed.us/r5/lospadres/conditions.
Call When Needed Contracts
The US Forest Service awarded Aero Tech, Inc. "Call When Needed" contracts for use of Aero Tech's Bell 212 helicopters. The one-year contracts give the federal government ready access to the medium-size helicopters for needs anywhere in the nation.
March 2008
Bell 212HP Helicopter
Ted Stallings, President of Aero Tech, recently increased his helicopter fleet with the purchase of two new Bell 212HP helicopters. Aero Tech now has a fleet of five helicopters. The new Bell 212HP helicopter can assist in firefighting, chartering, heavy lifting, rescue operations, heli-skiing, NASCAR events, construction, straw mulching, seeding and fertilizing. This 1,800-shaft horsepower twin-engine helicopter is a true workhorse, capable of transporting up to 13 passengers with a total payload weight of over 11,200 pounds.
Crew Training and Advancements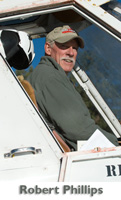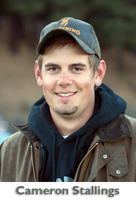 Four Aero Tech pilots recently upgraded their flight qualifications with advanced training and certifications. Cameron Stallings, 21, passed his multi-engine instrument commercial test. Kelly Henry, Tracy Wooten and Robert Phillips received their Level I AMD cards. Our pilots are FAA-certified, instrument rated, AMD-carded, and hold commercial pesticide applicators' licenses and numerous certifications for agricultural operations and chemical applications.
The Complete Aero Tech Fleet Passes Inspection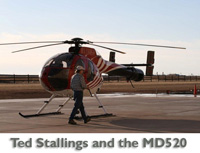 In March, the Aviation Management Directorate (AMD) visited and inspected the majority of Aero Tech's fleet and equipment, including six of our AT802's, our MD520 helicopter, and the entire fleet of our service trucks. All vehicles passed inspection and were carded by the AMD. The AMD inspects the Aero Tech fleet each year to ensure the planes and vehicles meet AMD standards, so they can be used for government contracts.
Aero Tech Provides Aerial Erosion Control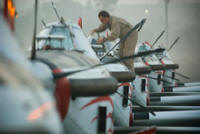 The US Forest Service awarded Aero Tech another contract for aerial erosion control of the Santiago Fire Project near Corona, California. Aero Tech teamed with Erickson Air Crane to set up a service agreement with the Great Western States Reclamation. Aero Tech was the prime contractor on this project. The Burned Area Emergency Relief (BAER) project commenced on December 17, 2007 and was completed on January 21, 2008. Aero Tech used all six of its single-engine air tanker (SEATs) planes, which recorded over 1,000 hours of flying time. Aero Tech delivered over 4.5 million gallons of hydromulch to 1,241 acres at the burn site. The hydromulch was delivered at a rate of over 3,500 gallons per acre. After the hydromulch was applied to the burn site, washing rains fell over the area and the hydromulch held to the ground. The US Forest Service considered the project a great success.